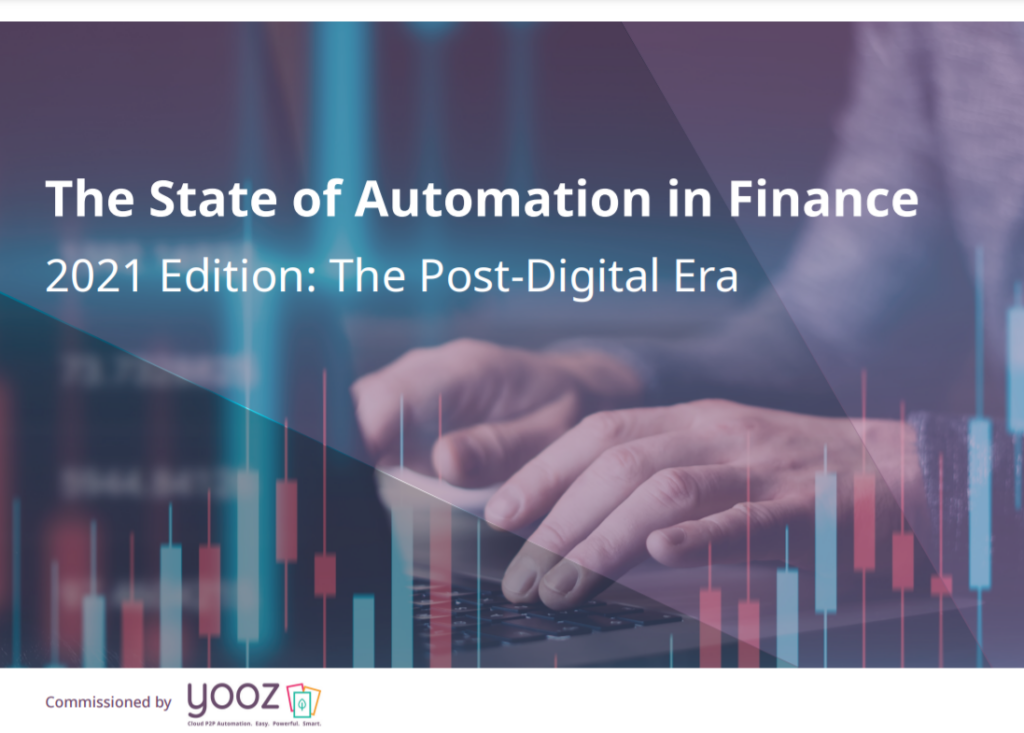 FREE REPORT
The State of Automation in Finance
2021 Insights Edition: The Post-Digital Era
If 2020 was the year of disruption, and 2021 was the year of begrudgingly accepting the change, what can we expect 2022 to bring?
While we've become slightly numb to the presence of the pandemic in our lives, the finance industry is feeling every single little thing. And experts say it's not changing any time soon.
The truth is, the answers to your questions about the future can often be found in studying the past — and that's exactly what this groundbreaking report from the team at Yooz does for top finance leaders.
Download the free report, The State of Automation in Finance, and you'll walk away knowing:
The areas of your organization that are likely hurting the most (one you may not have thought to spend a lot of time on)
3 new priorities that have emerged in response to the pandemic challenges
Why 76% of top finance leaders say that this one area changed the most in the last two years — and not in the way you may think
How to avoid late payments, strained supplier, relationships added costs, admin errors, and document loss
The biggest impact the pandemic has had on the role of finance — and why leaders are calling for a reshaping of the entire function
The free report, The State of Automation in Finance, allows you to intelligently plan for 2022 with its vital insights into the role of finance functions across organizations.
DOWNLOAD YOUR FREE WHITE PAPER

By downloading this asset, you will be subscribed to the Resourceful Finance Pro email newsletter that delivers practical advice and resources to help you navigate everyday finance challenges. You may also be contacted by this whitepaper provider.

You can unsubscribe from emails at any time.
Privacy Policy