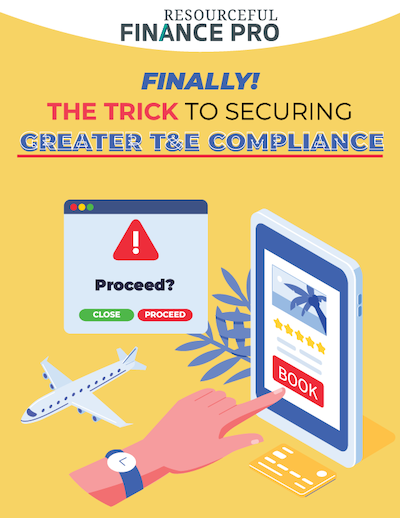 FREE GUIDE
Finally! The Trick to Securing Greater T&E Compliance
If the prospect of saving 20%-30% of your company's T&E expenses is something that grabs your attention, find out how a tool that's probably already in your online toolbox can help you do just that. By tapping 'visual guilt' you can:
Limit routine upgrades and 'extras'
Hold people accountable for their unapproved spends
Quantify unnecessary, out-of-policy expenses
DOWNLOAD YOUR
FREE GUIDE
Yes, I Want the Free Guide!
You will also be subscribed to our email newsletter that delivers practical advice, resources, and products to help you navigate everyday Finance challenges.
You can unsubscribe from emails at any time.
Privacy Policy