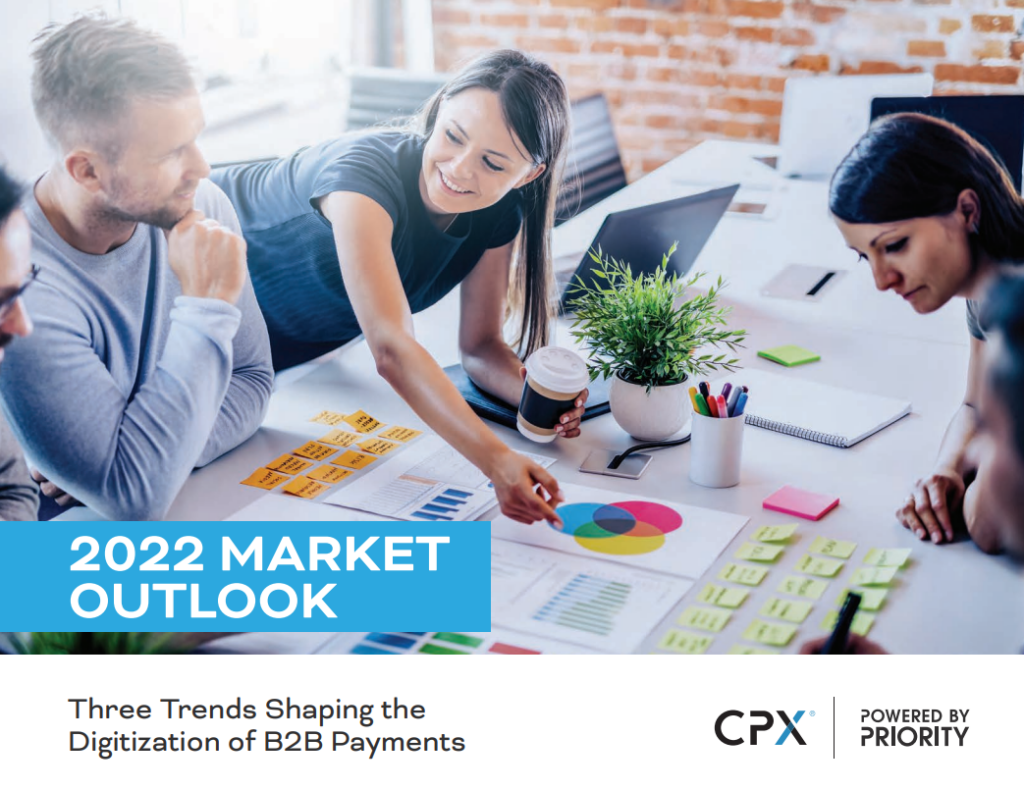 FREE GUIDE
Three Trends Shaping the Digitization of B2B Payments
80% of all B2B payments will use this over checks in 5 years
Improve cash flow, cut costs, lower DSO, and boost AP/AR efficiency
The rapidly accelerating shift to digital payments in our personal lives is poised to cross over into the B2B space.
While some debate whether "Venmo for business" is an oversimplification, there's no debate that digital B2B payments are already revolutionizing buying and selling – improving the payment experience on both sides of the transaction through speed and cost savings.
What can we learn from companies at the forefront? What can we expect from the future? And how can we take out first steps toward digital payments?
This free guide answers those questions – and more. Download it now to find out how you can:
Accelerate cash flow through real-time payments (RTP)
Streamline payment-related workflows and reduce inefficiencies 
Dramatically cut B2B payment costs (up to 75% according to Goldman Sachs)
End headaches caused by manual processes, disconnected systems, and slow settlement times
Make reconciliation on both sides of the transaction much less burdensome.
Pay suppliers faster and take advantage of discounts and incentives 
DOWNLOAD YOUR FREE GUIDE

By downloading this asset, you will be subscribed to the Resourceful Finance Pro email newsletter that delivers practical advice and resources to help you navigate everyday finance challenges. You may also be contacted by this whitepaper provider.

You can unsubscribe from emails at any time.
Privacy Policy