Practical Tools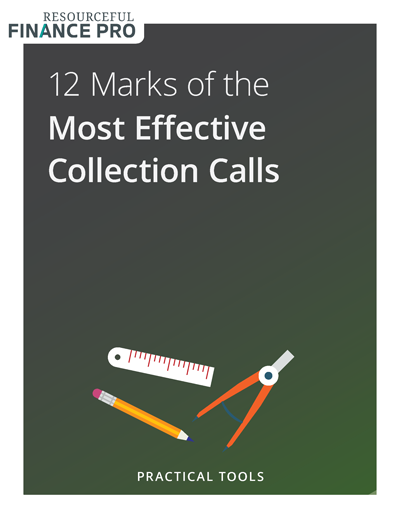 12 Marks of the Most Effective Collection Calls
When your collection staffers get on the phone with a past-due account, being prepared means the difference between getting paid and a cash flow crunch.
Are you confident your team adheres to these best practices in every call?
In this Practical Tool, you'll discover:
Two things to do before making the first call
How to use silence to your full advantage
The most important thing to do immediately after a call
Get This Practical Tools
& Much More …
With a HRMorning Insider membership you'll get immediate access to the Practical Tools you're looking at right now, plus all this in your account on day one:
Quality, reliable information you can trust – professionally curated, distilled and delivered to you all in one place.
BECOME A
NOW
Get this Practical Tools plus 400+ resources - FREE for 21 days
What Our Customers Say
"I recommend it highly for busy CFOs and Controllers"
Jane Coelho, CFO,
Documation
"Easy to read, relevant and pertinent information"
Gilber Kouame, CFO,
Prism Health
"It gets right to the heart of the issue and subject matter"
Mark Wilson, CFO,
Cherryland Electric Cooperative