Blueprint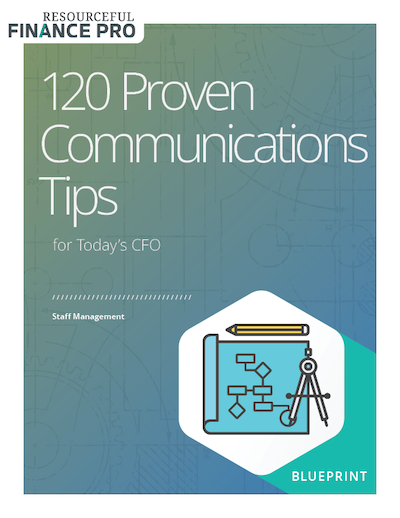 120 Proven Communications Tips
for Today's CFO
Today's CFO has responsibilities that stretch far beyond balance sheets and budgets, and the way you interact with employees, department heads, investors and other stakeholders affects how they view your effectiveness.
Your ability to develop relationships built on trust and respect is critical. Strong interpersonal skills will not only help when communicating difficult or potentially confusing information, they'll also help you convey how everyone contributes to the overall success of the organization.
In this Blueprint you'll discover how to:
Improve your ability to connect with and motivate employees
Convey complex financial information so everyone understands it
Avoid common errors that can prevent your message from getting to the people who need to hear it/li>
Extra Resources Included
3 Practical Tools To Help You Implement Everything You've
Learned From The Blueprint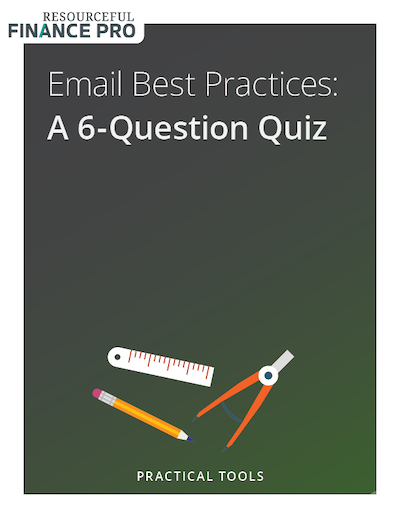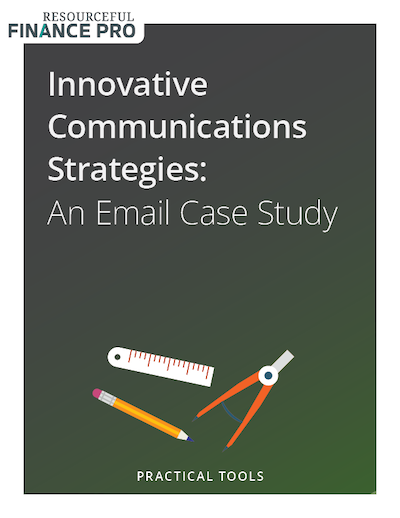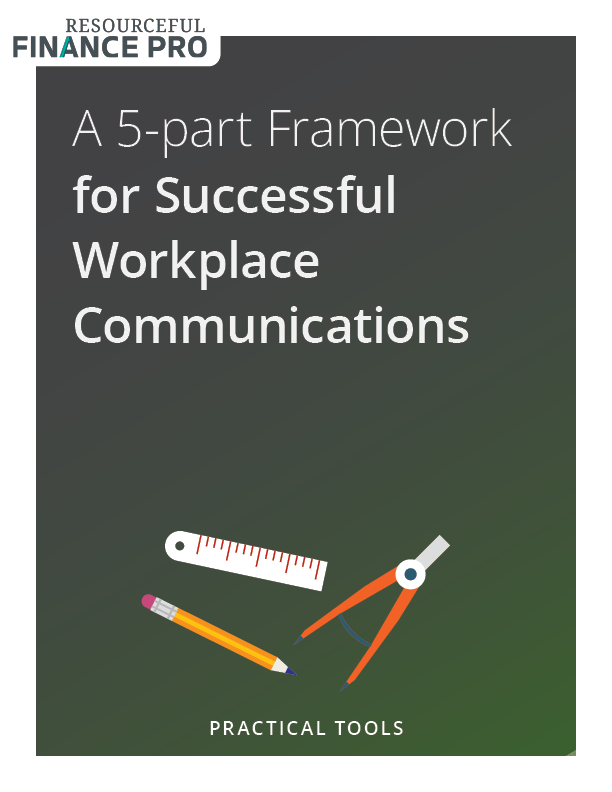 Get This Blueprint Now
WHATS INSIDE
Online Sales Tax: A Complete State-by-State Guide...
Chapter 1
The View From 10,000 Feet
CFOs ARE ALSO CHIEF COMMUNICATIONS OFFICERS
How your interpersonal skills affect every other aspect of your job
14 traits of effective communicators
How other stakeholders view the finance team's contribution
Better ways to convey your organization's strategic vision
COMMUNICATING WITH YOUR TEAM
Addressing the expectations of a multi-generational workforce
How jargon detracts from your core message
3 ways to show your staff you hear and support their concerns and aspirations
Finding your coaching style
Engagement – a 3-step motivational strategy for Finance and the rest of the company
How praising your team (just 2 minutes a day) can dramatically improve morale
10 tips for making sure your criticism produces the outcome you want
The "Magic Ratio" for delivering feedback
GETTING FINANCE'S MESSAGE OUT
Eliminating email bad habits and time wasters
How to make your message stand out in email in-boxes
The optimal length email for maximum readability
Building a focused, powerful 7-minute PowerPoint presentation
How to use charts and graphs in the most impactful way
Using the "Rule of 3" to drive home your message
Inspiring fresh thinking and action from meeting participants
4 questions to ask before setting a meeting agenda
Strategies for becoming a better storyteller
COMMON COMMUNICATION MISSTEPS
Mistake #1 – Making it difficult for people to make suggestions
Mistake #2 – Sending out long, boring, time-consuming surveys
Mistake #3 – Asking vague yes/no questions
Mistake #4 – Not asking any questions at all
Mistake #5 – Using a "one size fits all" approach with each department
Bonuses: Three Practical Tools:
A 5-Part Framework for Successful Workplace Communications
Innovative Communications Strategies: An Email Case Study
Email Best Practices: A 6-question Quiz
What Our Customers Say
"I recommend it highly for busy CFOs and Controllers"
Jane Coelho, CFO,
Documation
"Easy to read, relevant and pertinent information"
Gilber Kouame, CFO,
Prism Health
"It gets right to the heart of the issue and subject matter"
Mark Wilson, CFO,
Cherryland Electric Cooperative
Here's A Summary of Everything You'll Get

120 Proven Communications Tips for Today's CFO
70-Page Blueprint
45-day Resourceful Finance Pro Money Back Guarantee
Download Immediately, PDF
Practical Tools
A 5-Part Framework for Successful Workplace Communications
Innovative Communications Strategies: An Email Case Study
Email Best Practices: A 6-question Quiz
45-Day Money Back Guarantee
Resourceful Finance Pro's 120 Proven Communications Tips for Today's CFO comes with an unconditional, 100% money back guarantee.
We're confident you'll find several new and useful ideas to help you improve your communication skills, presented in an easy-to-implement format.
In fact, we'll give you a full 45 days to carve out the time in your busy schedule to read the Blueprint, digest the strategies, put the advice into action, and experience the results in your specific situation.
If you decide 120 Proven Communications Tips for Today's CFO doesn't deliver value or simply isn't your cup of tea, just email us at CustomerSuccess@cfodailynews.com within 45 days, and we'll process your complete, no-hassle refund in 1 business day or less.
But I'm confident you won't need to.
To your success,
Curt Brown