Practical Tools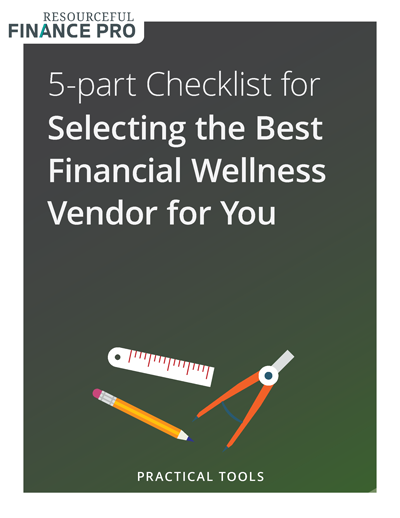 5-Part Checklist for Selecting the Best Financial Wellness Vendor for You
If you're considering providing a financial wellness program for your employees, you're in good company.
More and more companies are looking to provide this benefit.
The challenge is finding the right fit between a vendor and your workforce.
This checklist can help with the vetting process.
In this Practical Tool, you'll discover:
What questions to ask regarding the investment management database, storage, and security
Why the vendor's resources and available tools should get a closer look
Which key decisionmakers in your company should help choose a new partner
Get This Practical Tools
& Much More …
With a HRMorning Insider membership you'll get immediate access to the Practical Tools you're looking at right now, plus all this in your account on day one:
Quality, reliable information you can trust – professionally curated, distilled and delivered to you all in one place.
BECOME A
NOW
Get this Practical Tools plus 400+ resources - FREE for 21 days
What Our Customers Say
"I recommend it highly for busy CFOs and Controllers"
Jane Coelho, CFO,
Documation
"Easy to read, relevant and pertinent information"
Gilber Kouame, CFO,
Prism Health
"It gets right to the heart of the issue and subject matter"
Mark Wilson, CFO,
Cherryland Electric Cooperative