FREE RESOURCES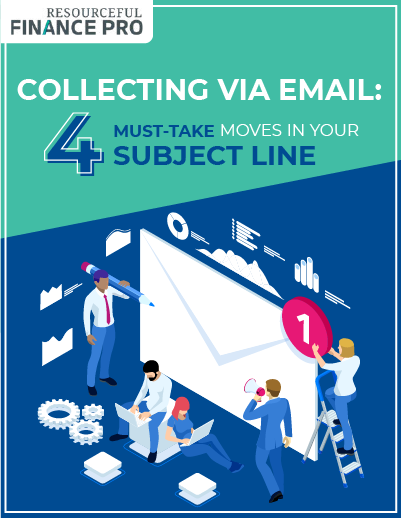 Collecting Via Email: 4 Must-Make Moves in Your Subject Line
Sure, it's faster and cheaper to email collection notices, rather than phoning your past due accounts. But if no one opens your emails you're just wasting your time. Strike the right tone in your subject lines and pave the way for smoother collections with these tips.
You and your A/R staff will learn:
Best practices for staying out of the spam file
The numbers you should add to your subject line that make it almost impossible to ignore
The dramatic effect personalization has on your open rate
Bonus: if you DO have to make a call, we'll tell you what one word can dramatically improve collection results.
Get This Free Resource & More ...
Claim your FREE HRMorning membership and get instant access to our toolbox of free resource including:
FMLA Cheat Sheet: A Handy At-A-Glance Guide
How to Write a Job Description Worksheet
New Employee Checklist
11 Traits Of Highly Effective HR Pros
13 Simple Ways to Get Employees Engagedr
Join the club where more than 60,000 smart HR industry professionals come to improve.
Create My FREE Account