Practical Tools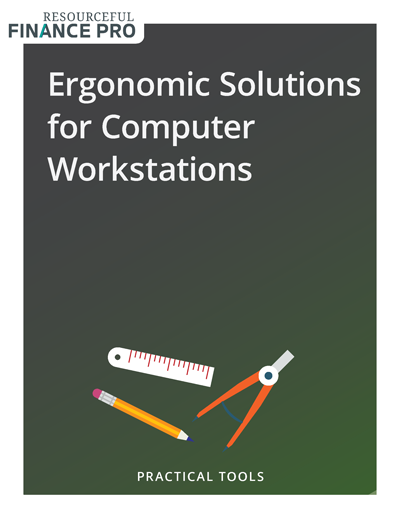 Ergonomic Solutions for Computer Workstations
Today's office workers, including your finance team, spend countless hours at their desk, often doing repetitive tasks that lead to higher health care and workers' comp costs.
Fortunately, some simple ergonomic adjustments can have a huge positive impact on employees' health and your bottom line. This handy checklist can help you uncover – and fix – potentially hazardous situations.
In this Practical Tool, you'll discover:
11 workstation design elements that can help avoid injuries
5 features to consider when evaluating office chairs
9 keyboard and monitor must-haves to reduce strain
Get This Practical Tools
& Much More …
With a HRMorning Insider membership you'll get immediate access to the Practical Tools you're looking at right now, plus all this in your account on day one:
Quality, reliable information you can trust – professionally curated, distilled and delivered to you all in one place.
BECOME A
NOW
Get this Practical Tools plus 400+ resources - FREE for 21 days
What Our Customers Say
"I recommend it highly for busy CFOs and Controllers"
Jane Coelho, CFO,
Documation
"Easy to read, relevant and pertinent information"
Gilber Kouame, CFO,
Prism Health
"It gets right to the heart of the issue and subject matter"
Mark Wilson, CFO,
Cherryland Electric Cooperative