FREE RESOURCES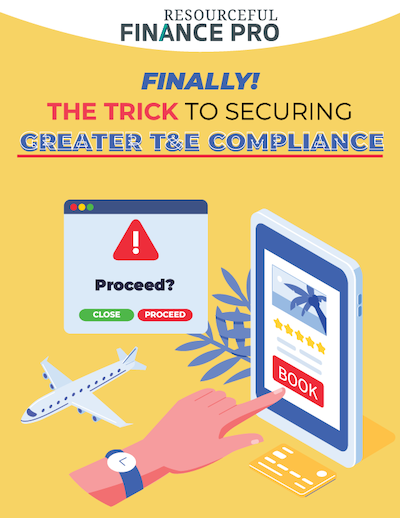 Finally! The Trick to Securing Greater T&E Compliance
If the prospect of saving 20%-30% of your company's T&E expenses is something that grabs your attention, find out how a tool that's probably already in your online toolbox can help you do just that. By maximizing the features of some online booking services, you can:
Limit routine upgrades and 'extras'
Hold people accountable for their unapproved spends
Quantify unnecessary, out-of-policy expenses
Get This Free Resource & More ...
Claim your FREE HRMorning membership and get instant access to our toolbox of free resource including:
FMLA Cheat Sheet: A Handy At-A-Glance Guide
How to Write a Job Description Worksheet
New Employee Checklist
11 Traits Of Highly Effective HR Pros
13 Simple Ways to Get Employees Engagedr
Join the club where more than 60,000 smart HR industry professionals come to improve.
Create My FREE Account