Practical Tools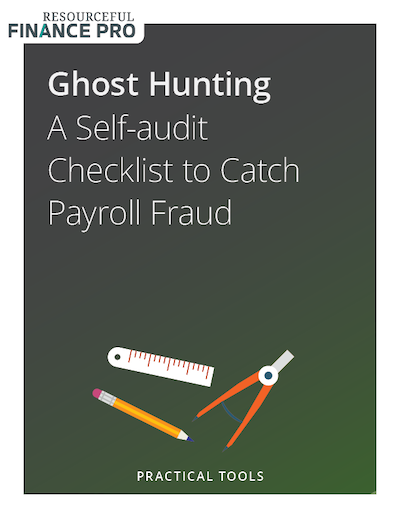 Ghost Hunting: A Self-Audit Checklist to Catch Payroll Fraud
Code errors. Invalid entry errors. Tax year errors.
It's downright scary to think about how much money gets sucked out of companies before ghost employees are identified.
Here's a step-by-step guide to performing a self-audit that will help you uncover this type of payroll fraud.
In this Practical Tool, you'll discover:
2 red flags that indicate a person isn't who they say they are
How to test by "budget owner"
3 effective ways to team up with your HR department
Get This Practical Tools
& Much More …
With a HRMorning Insider membership you'll get immediate access to the Practical Tools you're looking at right now, plus all this in your account on day one:
Quality, reliable information you can trust – professionally curated, distilled and delivered to you all in one place.
BECOME A
NOW
Get this Practical Tools plus 400+ resources - FREE for 21 days
What Our Customers Say
"I recommend it highly for busy CFOs and Controllers"
Jane Coelho, CFO,
Documation
"Easy to read, relevant and pertinent information"
Gilber Kouame, CFO,
Prism Health
"It gets right to the heart of the issue and subject matter"
Mark Wilson, CFO,
Cherryland Electric Cooperative