Practical Tools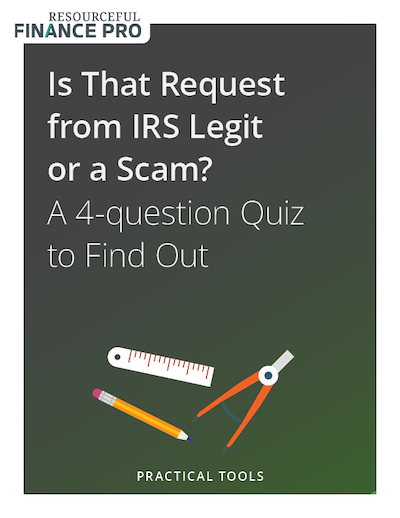 Is That Request from IRS Legit or a Scam? A 4-question Quiz to Find Out
Do your Finance staffers know how to spot tax and identify theft scams? Do you?
This quiz can help you determine if a person claiming to be from the IRS is who they say they are.
In this Practical Tool, you'll discover:
3 scare tactics used by scam artists
What forms of official credentials IRS agents carry at all times
Who to pay when IRS assigns certain cases to private debt collectors
Get This Practical Tools
& Much More …
With a HRMorning Insider membership you'll get immediate access to the Practical Tools you're looking at right now, plus all this in your account on day one:
Quality, reliable information you can trust – professionally curated, distilled and delivered to you all in one place.
BECOME A
NOW
Get this Practical Tools plus 400+ resources - FREE for 21 days
What Our Customers Say
"I recommend it highly for busy CFOs and Controllers"
Jane Coelho, CFO,
Documation
"Easy to read, relevant and pertinent information"
Gilber Kouame, CFO,
Prism Health
"It gets right to the heart of the issue and subject matter"
Mark Wilson, CFO,
Cherryland Electric Cooperative