Practical Tools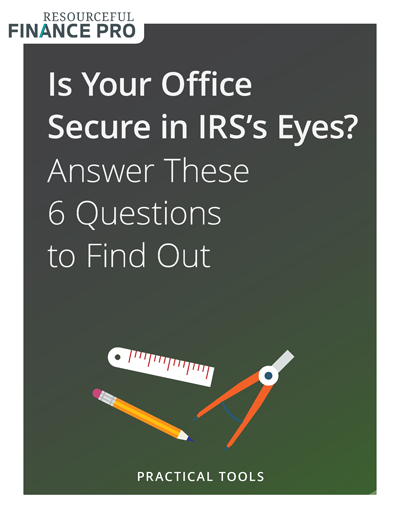 Is Your Office Secure in IRS's Eyes? Answer These 6 Questions to Find Out
In today's environment of scams, hacks, fraud and breaches, you're likely more vigilant than ever about electronic data security.
But what about unsecured data that isn't on technological devices? Here are six reminders concerning office space security.
This Practical Tool covers:
Where documents are located
Who has access
How data paper records are secured or destroyed
Get This Practical Tools
& Much More …
With a HRMorning Insider membership you'll get immediate access to the Practical Tools you're looking at right now, plus all this in your account on day one:
Quality, reliable information you can trust – professionally curated, distilled and delivered to you all in one place.
BECOME A
NOW
Get this Practical Tools plus 400+ resources - FREE for 21 days
What Our Customers Say
"I recommend it highly for busy CFOs and Controllers"
Jane Coelho, CFO,
Documation
"Easy to read, relevant and pertinent information"
Gilber Kouame, CFO,
Prism Health
"It gets right to the heart of the issue and subject matter"
Mark Wilson, CFO,
Cherryland Electric Cooperative