FREE RESOURCES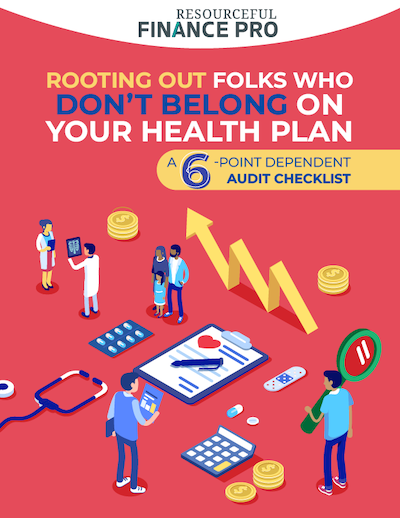 Rooting Out Folks Who Don't Belong on Your Health Plan: A 6-Point Dependent Audit Checklist
Paying for healthcare coverage for ineligible dependents could be costing you more than you think.
In fact, dependent eligibility audits find that as many as 25% of folks covered shouldn't be. At an average annual cost of $3,500 per person, that's huge!
This 6-point checklist provides you with critical steps necessary for conducting - and documenting - a successful audit.
You'll discover:
What information you need to verify
Best practices to notify and communicate with employees
How to establish procedures for appeals and evaluation
Get This Free Resource & More ...
Claim your FREE HRMorning membership and get instant access to our toolbox of free resource including:
FMLA Cheat Sheet: A Handy At-A-Glance Guide
How to Write a Job Description Worksheet
New Employee Checklist
11 Traits Of Highly Effective HR Pros
13 Simple Ways to Get Employees Engagedr
Join the club where more than 60,000 smart HR industry professionals come to improve.
Create My FREE Account