Practical Tools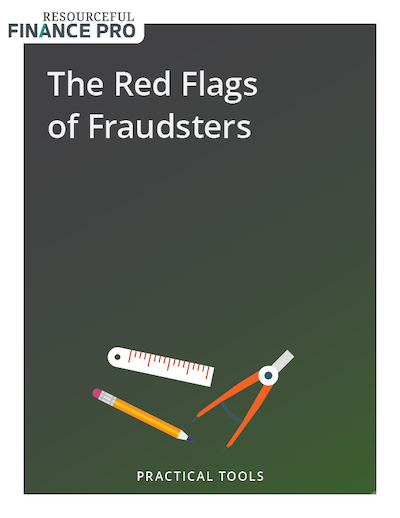 Red Flags of Fraudsters
You don't have to be an FBI profiler to know that there are common traits and behaviors of people who steal from their companies.
The Association of Certified Fraud Examiners recently identified a short list of nine red flags that were detected in 92% of the fraud cases it reviewed.
In this Practical Tool, you'll discover:
The No. 1 sign an employee may be involved in something shady
Simple ways your staffers can be more attuned to potential trouble
Past behaviors that shouldn't be overlooked
Get This Practical Tools
& Much More …
With a HRMorning Insider membership you'll get immediate access to the Practical Tools you're looking at right now, plus all this in your account on day one:
Quality, reliable information you can trust – professionally curated, distilled and delivered to you all in one place.
BECOME A
NOW
Get this Practical Tools plus 400+ resources - FREE for 21 days
What Our Customers Say
"I recommend it highly for busy CFOs and Controllers"
Jane Coelho, CFO,
Documation
"Easy to read, relevant and pertinent information"
Gilber Kouame, CFO,
Prism Health
"It gets right to the heart of the issue and subject matter"
Mark Wilson, CFO,
Cherryland Electric Cooperative