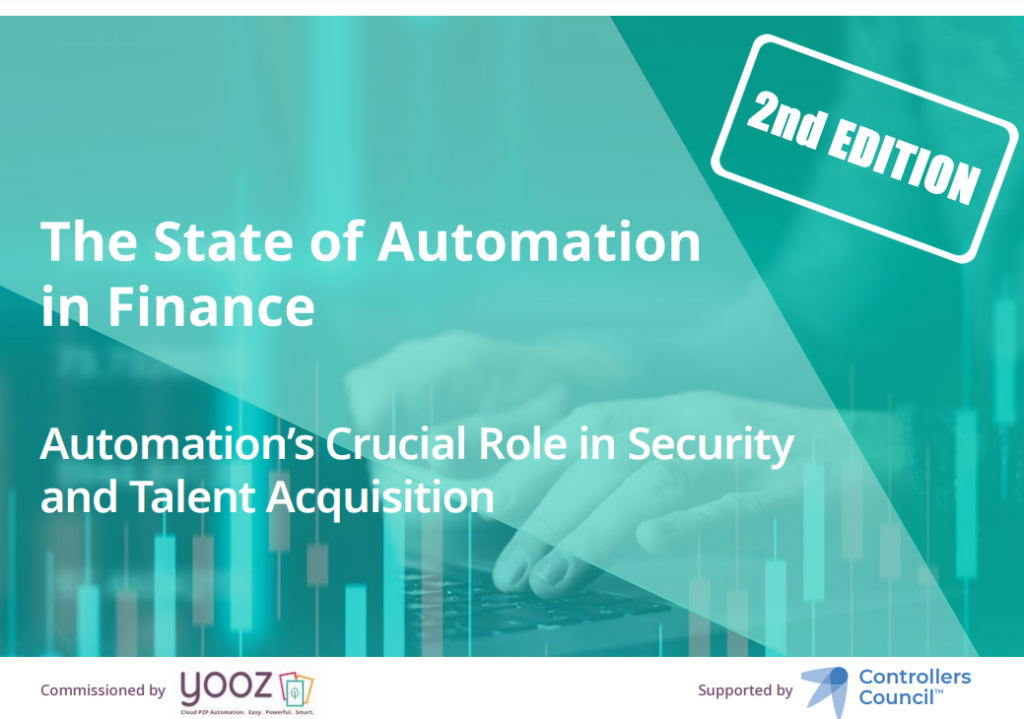 FREE REPORT
The State of Automation in Finance: Second Edition
Automation's Crucial Role in Security and Talent Acquisition
Yooz Reveals Key Findings Of Their Exclusive Worldwide Financial Survey
In 2022, 73% of US Finance Leaders are concerned about issues surrounding the hiring of new talent in 2022 and 50% about strengthening cyber security practices in Finance and Accounting technology!
In the 2nd edition of this unique international survey of over 1,200 financial decision makers in 8 countries, Yooz brings you this exclusive analysis of the current state of the financial function, finance leaders' top AP priorities for 2022-2023, and the evolution of the necessary skills of the modern-day CFO.
Become the modern-day CFO by confirming or revisiting your top 2022 and 2023 priorities for Accounts Payable. Download your copy of the report today!
This report will cover:
Talent, operational excellence, ESG, and growth: Top AP Priorities in 2022
Automation and the transformation of the finance function: The current state of purchase-to-pay, Accounts Payable, and digital payment processes
The Cyber CFO: The technologies helping streamline manual AP processes and the role of the modern-day CFO
DOWNLOAD YOUR FREE REPORT

By downloading this asset, you will be subscribed to the Resourceful Finance Pro email newsletter that delivers practical advice and resources to help you navigate everyday finance challenges. You may also be contacted by this report provider.

You can unsubscribe from emails at any time.
Privacy Policy