Practical Tools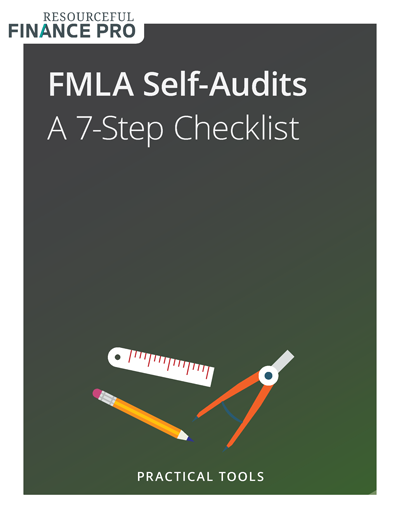 FMLA Self-Audits A 7-Step Checklist
The Department of Labor (DOL) has stepped up its on-site FMLA investigations and companies that don't want to get caught off guard are looking for ways to be prepared.
This checklist offers 7 steps you can take now to uncover any "systemic" violations and correct any recordkeeping or manager mistakes.
In this Practical Tool, you'll discover:
Which processes and procedures will likely get the most scrutiny from the feds
What must be part of your communication plan, related to certification, return to work, etc.
3 key FMLA components that should be up-to-date and in your handbook
Get This Practical Tools
& Much More …
With a HRMorning Insider membership you'll get immediate access to the Practical Tools you're looking at right now, plus all this in your account on day one:
Quality, reliable information you can trust – professionally curated, distilled and delivered to you all in one place.
BECOME A
NOW
Get this Practical Tools plus 400+ resources - FREE for 21 days
What Our Customers Say
"I recommend it highly for busy CFOs and Controllers"
Jane Coelho, CFO,
Documation
"Easy to read, relevant and pertinent information"
Gilber Kouame, CFO,
Prism Health
"It gets right to the heart of the issue and subject matter"
Mark Wilson, CFO,
Cherryland Electric Cooperative