Practical Tools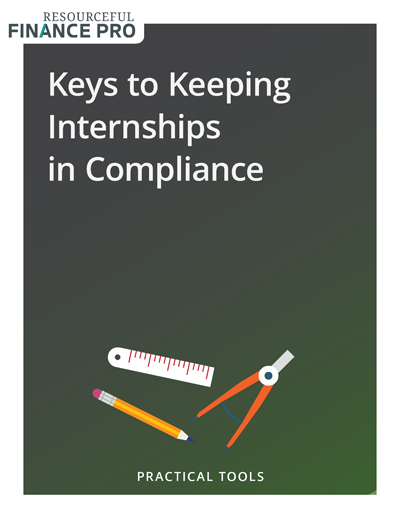 Keys to Keeping Internships in Compliance
Before you hire your next intern, you'll want to review these changes to the Department of Labor's guidelines on internships to make sure you don't misclassify anyone under the Fair Labor Standards Act (FLSA).
In this Practical Tool, you'll discover:
7 factors you must consider when evaluating internships under the FLSA
How the "primary beneficiary" test is used to determine an intern's status
5 factors that affect the economic reality of the relationship between interns and employers
Get This Practical Tools
& Much More …
With a HRMorning Insider membership you'll get immediate access to the Practical Tools you're looking at right now, plus all this in your account on day one:
Quality, reliable information you can trust – professionally curated, distilled and delivered to you all in one place.
BECOME A
NOW
Get this Practical Tools plus 400+ resources - FREE for 21 days
What Our Customers Say
"I recommend it highly for busy CFOs and Controllers"
Jane Coelho, CFO,
Documation
"Easy to read, relevant and pertinent information"
Gilber Kouame, CFO,
Prism Health
"It gets right to the heart of the issue and subject matter"
Mark Wilson, CFO,
Cherryland Electric Cooperative