Practical Tools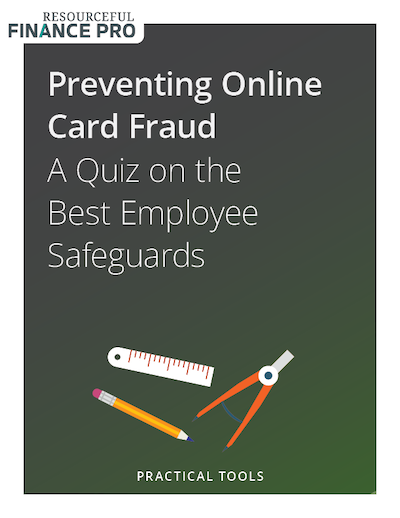 Preventing Online Card Fraud: A Quiz on the Best Employee Safeguards
Online purchasing and payment cards are certainly convenient for employees and Finance, but they're not without risk.
Here's a short quiz to help ensure your employees understand and adhere to these secure practices, especially when traveling.
In this Practical Tool, you'll discover:
Ways to tell if a website is using an encryption system for added security
When it's safe to follow an email link to a shopping site
How to make secure purchases using public Wi-Fi
Get This Practical Tools
& Much More …
With a HRMorning Insider membership you'll get immediate access to the Practical Tools you're looking at right now, plus all this in your account on day one:
Quality, reliable information you can trust – professionally curated, distilled and delivered to you all in one place.
BECOME A
NOW
Get this Practical Tools plus 400+ resources - FREE for 21 days
What Our Customers Say
"I recommend it highly for busy CFOs and Controllers"
Jane Coelho, CFO,
Documation
"Easy to read, relevant and pertinent information"
Gilber Kouame, CFO,
Prism Health
"It gets right to the heart of the issue and subject matter"
Mark Wilson, CFO,
Cherryland Electric Cooperative